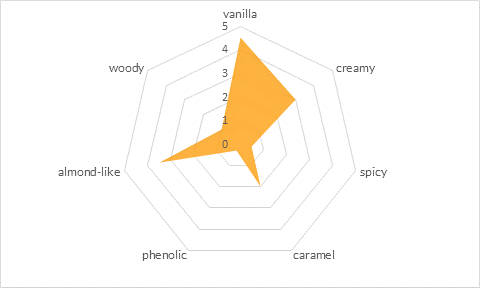 01 Sep

A durable solution/alternative to vanilla beans

Vanilla is one of the world's most appreciated flavors. Many molecules are found in the bean, notably vanillin, which contribute to the taste. Vanilla beans primarily originate from Madagascar, but in the past few years, the production has been significantly affected by different phenomena such as repeat storms, periods of drought, but also an increase in demand which has affected the readiness of the bean itself. Malgasy producers now understand that they can influence the market price of the beans in regard to supply and demand. Many partnerships have been formed with the flavor industry so as to better control the beans' quality and price.

Pastries, dairy products, sweets…vanilla is used in a large number of products. Ennolys offers a natural and complementary durable alternative to vanilla beans thanks to the fermentation process. The development of this much appreciated natural flavor offers production throughout the year and client assurance of a stable product over time.
Ennallin, fermantation-based natural vanillin
Ennallin is a natural flavor substance obtained through natural fermentation. Durable, competitive, and qualitative, Ennallin presents an alternative choice for industries concerned about the development of products responding to consumer demands with regard to naturalness and durability.
Ennallin mixes perfectly with many different food matrices : dairy products, chocolate, cookies and cakes, certain alcohol-containing beverages, health and nutritional products (sport, diet…), fruit formulations…to bring a delicious hint of vanilla, a round and full mouth feel.
The many advantages of vanillin:
Providing notes of vanilla accompanied by milky and almond hints
Decreasing acidity
Limiting bitterness of certain food components
Hiding off-notes
Reducing the sugar content in sweets
Ennolys, the expert in fermentation-induced flavors
Many stages allow for obtaining fermentation-induced vanillin:
Raw material selection (rice bran) and the appropriate micro-organisms
Fermentation taking place in a natural manner in a bio-reactor : a form of fermentation by bioconversion
The phases of separation, extraction, purification by distillation and crystallization come after
Ennolys guarantees a high quality molecule thanks to quality controls during the production process. Our flavors are subject to sensory analysis which allows for a stable product from one product to another. The principle idea is to allow for a product's sensory characteristics to be assessed by a different panels trained taste (gustatory) and smell (olfactory).
To gain more information on Ennolys' solutions, please consul our interview with Thomas Rager, marketing director with Ennolys.
[1] L'Express, La crise de la vanille fait trembler le monde de la pâtisserie