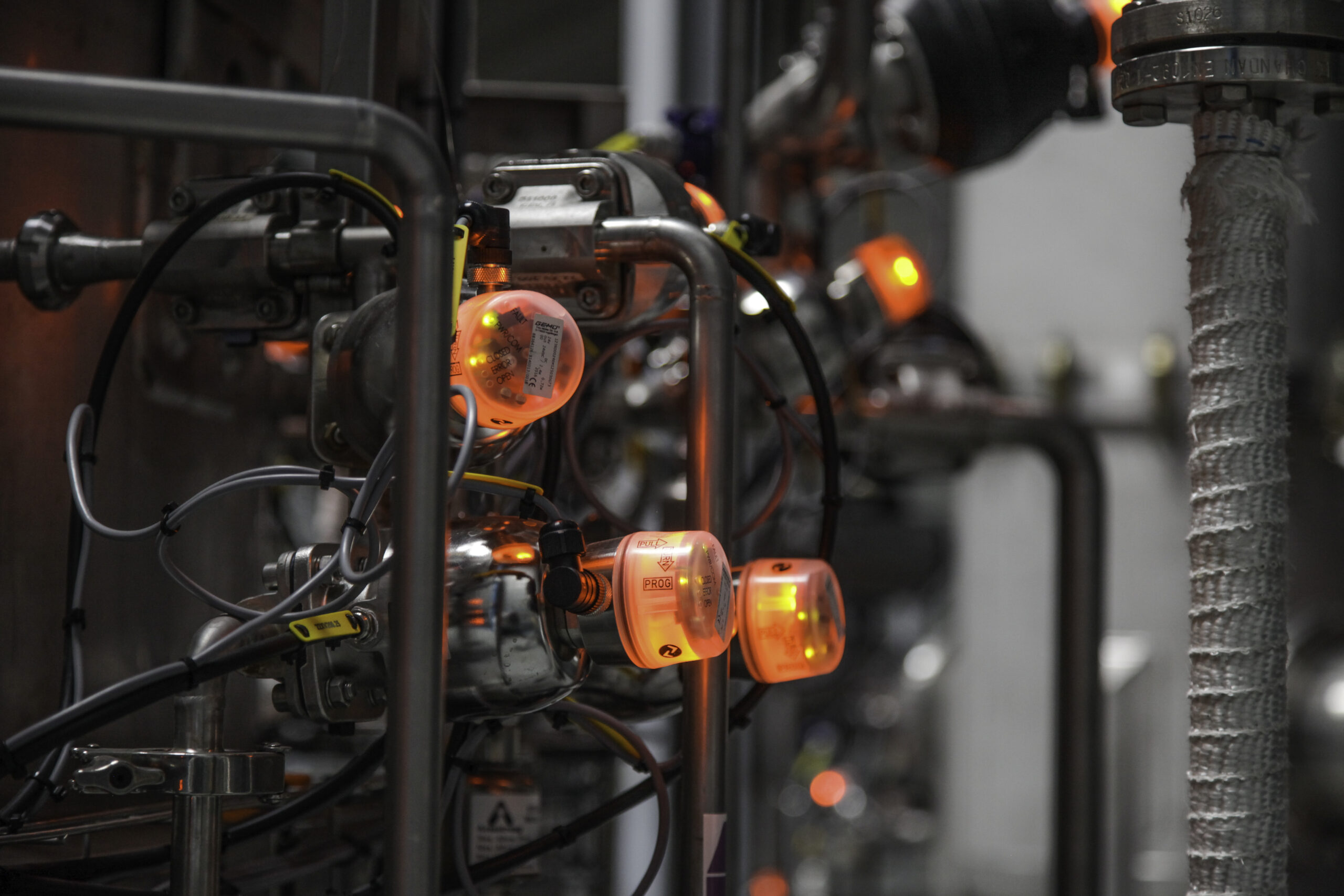 24 Oct

Ennatech, high-end technologic and scientific competencies

Ennatech is the outsource contract fermentation service brand offered by Ennolys, the business unit of Lesaffre. With the goal of accompanying manufacturers that wish to outsource manufacturing and/or production, Ennatech intervenes in a variety of ways such as in food products, cosmetics, nutraceutics, or even the health domain. With a personalized service that accompanies the client from the laboratory to production, ENNOLYS possesses all of the necessary resources to best serve our clients' demands.

 
Ennolys, a production site specialized in fermentation
Ennolys, is a biotechnology company which produces natural flavours from fermentation, as well as yeasts, probiotic bacteria, and enzymes. Ennolys is a production site specialised in precision fermentation for over 30 years. Ennatech benefits from its technical and multidisciplinary scientific abilities and skills to perfectly answer its client needs.
A personalized offer
Ennatech accompanies manufacturers with a custom-made offer.
In fact, Ennatech insures the culture of different microorganisms (yeasts, fungi, bacteria) for a variety of production: enzymes, exopolysaccharides, metabolites or biomass. Ennatech puts forward its abilities to produce in liquid or dry form while honoring the client's criteria.Ennolys also has the experience and the equipment necessary for the use of GMO microorganisms.
The site also offers bioreactors of increasing size from 100L to 50m3, polyvalent for sterile fermentation in batch mode, fed-batch, en aerobic or nitrogen blanketing.
The post-treatment equipment allows for a variety of individual procedures: the separation centrifuge, ultrafiltration, the press filter, liquid-liquid extraction, distillation and freeze drying.
Ennolys counts on the Lesaffre group with its post-treatment equipment hall at the Fourm in Lille, France, and its site specialized in spray-drying, Lesaffre Ingredients Services.
Ennatech has significant experience in process industrialisation (a half dozen per year for over 30 years) which allows for decreased risk of the scale-up of client projects.
Quality guarantees
 Ennolys is made up of a team of experts in microbiology and biotechnology in which the competencies are multi-disciplinary. The production teams, present 24 hours a day on-site ensure continued surveillance. All of the production is tracked with a lot record. They are then submitted for rigorous microbiology and physical chemistry analysis.
The ENNOLYS production site is halal, kosher, and FSSC 22000 certified for food safety and ISO 9001 for quality management.