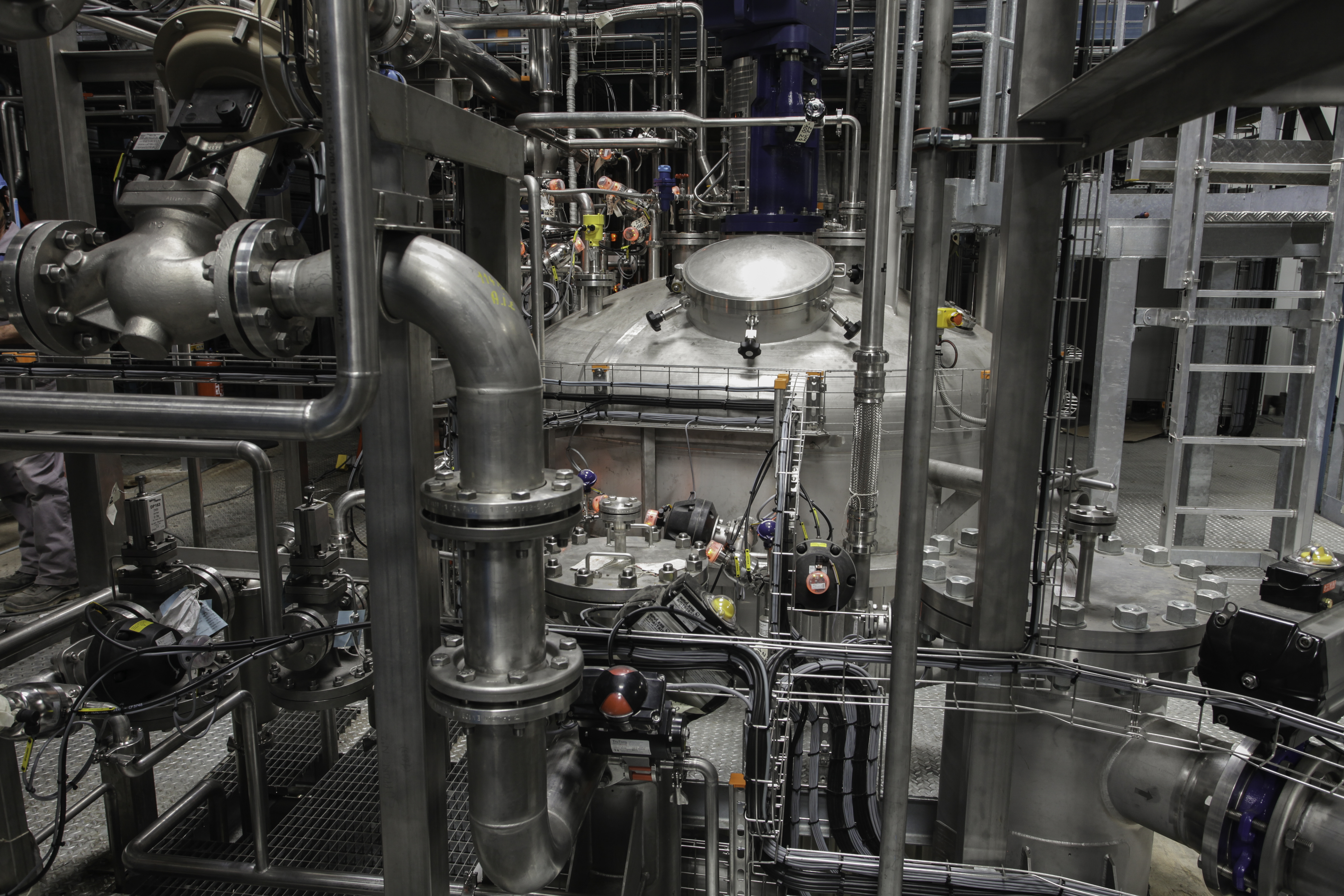 09 Nov

Our know-how at the service of  our clients

Ennatech is an Ennolys activity in which we accompany our clients in their projects and productions. It is thanks to our industrial know-how that we can offer this service. Pierre Tibayrenc, head of Research and Development, answers our questions to better understand Ennatech's know-how.
How does Ennatech respond to the demands of the industry?
We are answering to the demands for procedural industrialization of production involving fermentation by providing our clients with necessary systems and qualified personnel. There, they find a quality environment in a production site specialized in fermentation for almost 30 years.
Our belonging to the Lesaffre group allows us to offer a large panel of unitary operations and technical expertise, with specialists in procedural industrialization. We can thus offer tailored and flexible service.
What do you offer clients in your personalized service?
We offer them different production scales: from sample creation of an initial production to a more frequent manufacturing. We proceed from procedure adaptation with pilot-scale first trials to an increase in production magnitude. We have a panel of fermenters of 100 liters, 2m3, 15m3, 30m3 or 50m3. To accompany our clients' growth, a new 50m3 fermenter has been introduced to our production site.
In addition to fermentation, we also offer centrifugal separation or membranous filtration, extraction, distillation and drying by lyophilization. In partnership with the Lesaffre Ingredient component site in Normandie, we also propose drying by atomization.
Throughout the process, our clients are welcome to come visit our site to see the trials and/or production. Providing this level transparency and accessibility is very important to us.
What are your clients' different production activities?
We work with a variety of sectors such as pharmaceutical laboratories, including cosmetic and nutraceutical. But also with the agricultural sector, agro-food sector and feed for animals. And finally, a more novel sector, the public works building industry.
What types of fermentation-induced products do you offer via Ennatech?
Fermentation-induced products vary according to sector:
We produce

biomass of yeast, bacteria or filamentous fungi

in liquid or dry form for nutraceutical, cosmetic or technical applications.
We also manufacture

exopolysaccharides, enzymes, as well as active molecules for different markets.

Finally, for the agro-food industry, we produce

food flavors

.
What are Ennatech's quality guarantees?
Ennatech avails itself of the Ennolys production site, ISO reference 22000, but is also Halal and Kosher certified. We have teams present on-site 24/7 continuously monitoring production. In addition, lot documentation is created for each product. We can also guarantee flawless product-tracing.