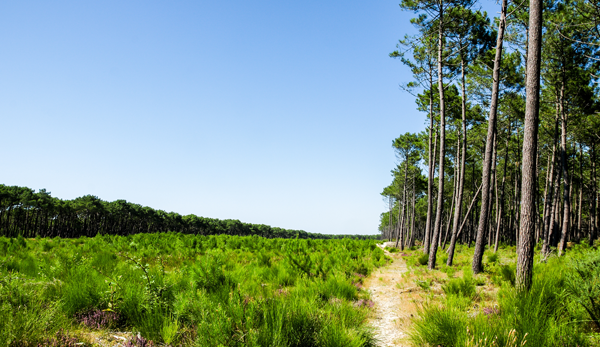 04 Jan

Ennolys' ambition

Thomas Rager, marketing and sales manager for the Ennolys corporation joined the breadmaking division of the Lesaffre group 15 years ago. In 2015, he came to Ennolys. In this interview, he sheds light on the commercial operations and ambition of the company.
In a few words, could you describe Ennolys?
Ennolys is a company that is part of the Lesaffre group since 1992. It is based in the southwest of France, in Soustons, southern Landes region. At Ennolys, we have about a hundred employees and the company has shown strong growth in the past 5 years.
Ennolys' principal activity includes fermentation-induced natural flavour particles. Our product line is composed of, among others, natural vanilline, lactones, aldehydes, and organic acids. These molecules are destined for 2 types of clients : flavourists and also agrifood professionals.
In addition, for our molecules including natural vanilline, we handle each step of production from A to Z at our site.
In addition, we have a sensory analysis expert panel which allows us to guarantee quality control of our entire product line but also offer our clients answers to their different organoleptic issues.
We also offer a manner of fermentation for our various and diverse clients in the food, cosmetic and health industry.
In light of the diversity of procedures implemented, we have gained a solid knowledge and expertise in liquid medium culture of all types of microorganisms which allows for significant flexibility in production. In addition to our procedural industrialisation knowledge, we count on the technical abilities of the Lesaffre Group, notably for analytic development or drying techniques such as atomisation or freeze-drying (there are 2 freeze-dryers at our site).
How does Ennolys respond to professional expectations with regard to market tendancies?
We strive to offer our clients solutions allowing consumers access to healthy and natural food products while preserving our environment's resources. We have taken important measures over the past 5 years to answer the consumer call for natural products. We can also offer durable and clean label ingredients.
In addition, we help flavourists to provide tasteful quality products offering enjoyment, balance and respecting the principals of sustainability. Ultimately, we are focusing more and more on waste reduction and decreasing energy costs.
We also guarantee flawless product tracking with 100% Made in France production. Finally, it is also very important to us to answer the consumer need and to offer quality certification such as ISO 22000 as well as Koshe, Halal, vegan and non-GMO.
What are Ennolys' ambitions for the years to come?
Ennolys will, of course, continue to work on decreasing environmental impact. In addition, one of our goals is to become a key player in the natural vanilline space but also in the lactone market as well. Historically, our clients have been flavourists.  However, we also aid Agrifood Industrialists with their product development by offering technical solutions and clean label flavors through our ENNALLIN Solution & Mixes product line.
Also, we aim to continue offering new developments to all of our clients as well as maintaining our invesment to answer to the growing marketplace demand.
Always with a global CSR approach and mentality, we are striving to develop our partnerships, notably with the Surfrider Foundation and continue our support through different activities with all our Nous souhaitons continuer de les soutenir au travers de différentes efforts by our entire staff.
What are the advantages to working with a group like Lesaffre?
We are fortunate to have the financial and human resources necessary in the company's R&D department to advance our innovation development. In addition, we are able to benefit from the Lesaffre group's knowledge in bread-making. Ultimately, we have their baking center at our disposition for product trials. We also share a part of the Biospringer's Culinary Center site which allows us to offer our clients product trials with different functional and flavour mixes.
Clearly, we gain benefit from the Lesaffre Group's reputation as a leading family-based French company in many sectors and to which we are deeply linked by fermentation.