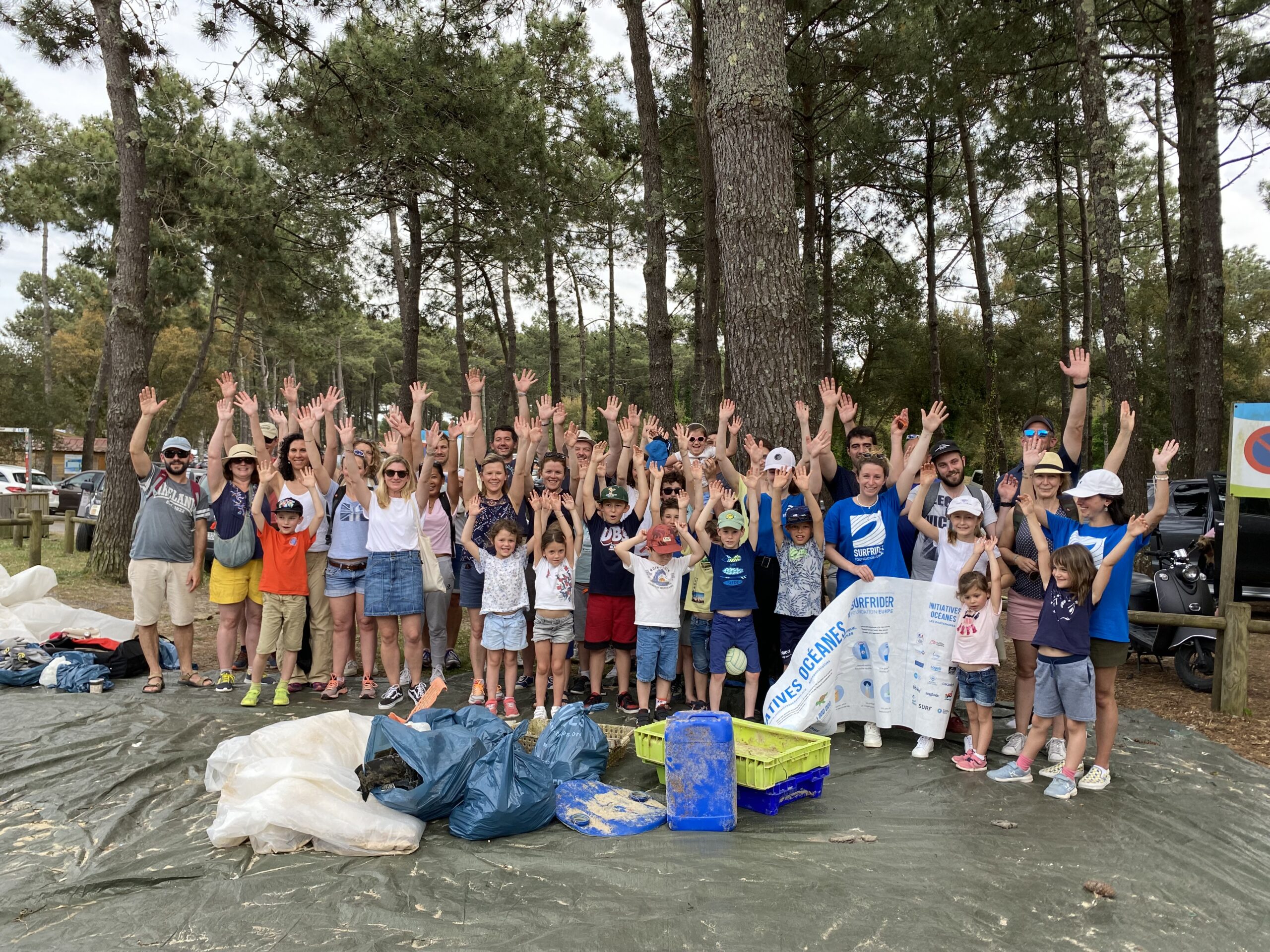 29 Jun

Ennolys and Surfrider Foundation Europe
Ennolys carries out a waste collection with the Surfrider Foundation Europe
Since 2020, Ennolys has chosen to mark its commitment to protect the planet through a partnership with the Surfrider Foundation Europe. This entity works for beach and coastline preservation, as well as those who enjoy them, acting on three concepts: aquatic waste, coastline clean up, and water quality.
In total mesh with Lesaffre's mission to better feed and protect the planet, we are working with the NGO in the fight to protect the oceans by participating in different activities.
An « Ocean Initiative» on Soustons' beach
Last year, Ennolys and the Surfrider Foundation Europe had already joined each other for a DIY workshop on zero waste cleaning products, during which we manufactured detergent, exfoliating soap and beewraps.
This past May 14th we again worked side by side with the ocean preservation association by organizing a waste collection initiative on Soustons' beach. This happened in the setting of the Surfrider Foundation Europe's Oceans Initiatives, ampagnes de « beach, lakes, rivers, and seabed volunteer clean-up » campaigns. Their goal : making people aware of the subjet of polution while participating in data collection for research and, thus, the evolution of regulations.
A team of 43 volunteers, made up of Ennolys employees and their families, got together for an organized clean-up of the Souston beach.
Their efforts recovered 7 bags of 40L of waste (280L total) over 2 km of beach.
Notable among the waste recovered was :
1180 plastic bags (whole or in pieces)
145 sanitary waste such as ear swabs
126 water bottles
117 fishing lines
76 food wrappers
61 cigarette butts
We are proud to have been able to participate in this worthy cause for the environment accompanied by the Surfrider Foundation Europe.
Ennolys, a company involved in community work
Ennolys' involvement in community work doesn't stop there. Our company is actually quite involved in local activities, in particular that of Soustons, and works for the well-being and solidarity of its employees.
Of note, Ennolys is a sponsor for the local rugby club and soon for Souston's rowing club as well and the Gliding Association of Rion des Landes. We even financed maiden gliding trips for employees.
Finally, we are sponsors for the 10K Soustons Festival, a must-see event in the region, and finance registration for employees wishing to participate.
It is clear that good things are await in the coming years with the Surfrider Foundation Europe and our other partners!
We are also excited to celebrate Ennolys' 30 year anniversary all together on June 10th.