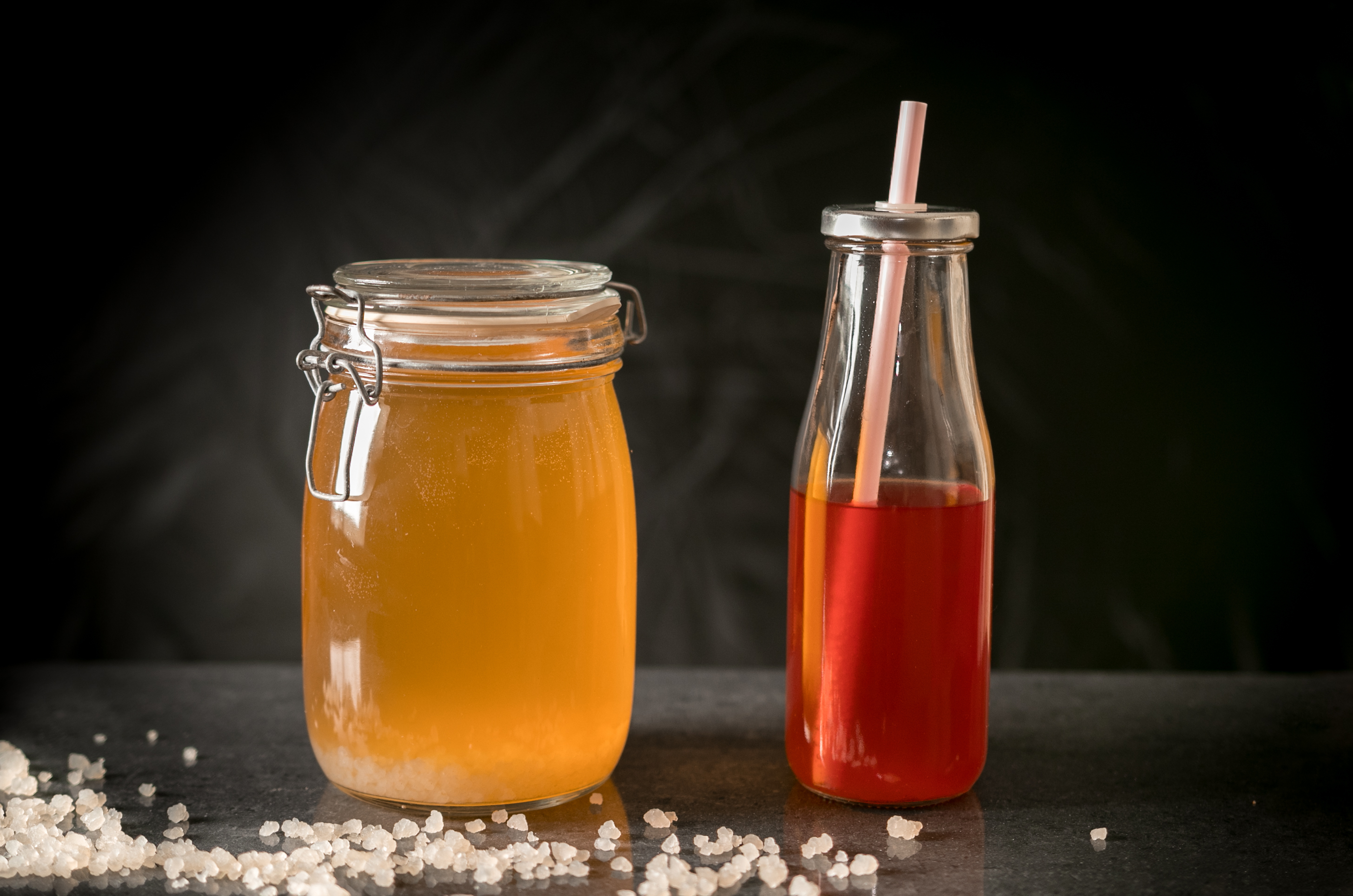 25 Feb

Fermentation, Ennolys' expertise

Today, fermented products are gaining a foothold on the market: consumer demand is on the rise. In fact, the fermentation process has fallen in with the current trends:
Naturalness and clean label: the method used by the fermentation process is ecological: few ingredients, conservation without additives, use of glass containers… This natural and artisanal aspect reassures the consumer. One can cite the example of kombucha, a fermented sweet beverage composed uniquely of a blend of bacteria, tea and sugar, Or one that is more well known: beer.
DIY (Do It Yourself) : consumers are charmed by the prospect of making their own fermented products. In fact, it is possible to jar one's own vegetables (lacto fermented vegetables), or to make one's own yeast or cider vinegar. We are seeing the rise of merchants putting fermented foods in the spotlight and offering customers an option to create or taste them.
Healthy: fermented products answer the global well-being trend. Consumers are particularly attracted to the numerous health benefits of fermentation. These fermented products notably contain probiotics, good bacteria that promote the rebalancing of intestinal flora.
A situational analysis of the fermented product market
The fermented food, beverage and ingredient market is ever growing and should reach $689 billion in 2023[1].
Both kefir and kombucha represent 0.5% of the market ($2 billion for kefir and $1.6 billion for kombucha). The kefir market has thus risen 67% compared to 2015.
The fermented beverage trend, launched in Asia, is notably due to an emergence of non-alcoholic beverages. In Europe, fermented beverage consumption is less-anchored in the culture but is growing as well. This combines, among others, kombucha, kefir and jun tea. The microorganisms are, in general, diluted with water, tea or milk.
More than ten years ago, fermented beverages were the first French fermented products to enter the market. From there, different products began to emerge: jarred vegetables, condiments, spreadables, and even vegetable proteins as an alternative to animal proteins.
Ennolys and its know-how: fermentation
Ennolys, an expert in fermentation since 1992, offers fermentation-induced natural flavor molecules.
This fermentation process requires a specific know-how and adapted materials. To provide good quality products, Ennolys has made a commitment to make its production from A to Z. We possess vats and fermentation engines, a distillation workshop with freeze-dryers necessary to produce large quantities without sacrificing/affecting quality.
In addition, our tracking system is strict: our teams monitor production 24/7, perform frequent analysis, and guarantee trackability. Each production unit follows strict environmental, hygiene, and safety regulations. Our expertise allows us to offer a variety of fermented products, thus meeting the needs of our clients.
It is important to underline that, at Ennolys, our products are entirely made in France.
Ennolys' products match current trend demands. In fact, the flavors are both natural and clean label. They can be added to kefir, but why not into beer, ciders, kombucha, and ginger ale/beer. They allow for the industry to improve the nutritional profile while increasing the sweet taste. These fermentation-induced flavors can also mask off-notes to improve the taste of different products thereby decreasing bitterness.
Mix Ennallin allows us to decrease the sugar content while maintaining sweetness with notes of vanilla.
Mix Coco boosts sugary taste while providing an intense coconut flavor.
Ennolys' flavor products are thus in line with the current marketplace. They constitute natural and long-lasting solutions for the agrofood, cosmetic and nutraceutical industries.
[1] Globe Newswire, Global Fermented Beverages Market 2014-2016 & 2023, 2017 ;2- Nielsen data,2019